Product Description
Hydraulic Ram Cylinder Guard <?xml:namespace prefix = o ns = "urn:schemas-microsoft-com:office:office" />
This auction is for us to supply you with a quotation for a guard for hydraulic cylinder on your machine.
As there is are so many variations available, it is easiest for you to contact us with your cylinder details and we can discuss the different options available.
We offer a bolt on guard and a weld on type. The guard moves in conjunction with the rod to protect it. A damaged rod will cause the seals to leak and can also damage the gland. This simple attachment can save thousands of pounds in repair bills and downtime.
All components are precision cut from high grade steel. They can be supplied painted if required.
Please see our other items, which may be of interest to you which include excavator attachments, custom hydraulic cylinders and hydraulic seals.
Thank you for looking.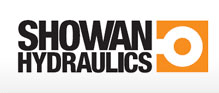 Showan Hydraulics has been established for over 25 years.
We specialise in repair and refurbishment of hydraulic cylinders, offering a prompt and efficient service.
We stock over 6,000 lines of seals.
We also offer custom made cylinders to your exact specifications, along with hydraulic hoses custom made to your specifications.
For further information on your tailored quote please do not hesitate to contact us:
Telephone: +44 (0)1227 832000 Fax: +44 (0) 1227 831000
Email: sales@showan.co.uk Web: www.showan.co.uk
Dover Road - Barham - Nr Canterbury - Kent - CT4 6HJ