Product Description
<!--SG INDICATOR START--><!--SG INDICATOR END--><!--SG INDICATOR START--><!--SG INDICATOR END--><!-- Auctiva Corporation - Copyright 1999-2006 . Auctiva Corp. maintains all rights to the HTML and images used to create this template. Unauthorized Duplication is Prohibited -->




KOMATSU

AM/FM RADIO TO SUIT EXCAVATOR, LOADER, GRADER & EARTHMOVING MACHINERY
12v - 24v





<style> a.imagelink {color:#C9C9C9;} a:hover.imagelink {color:#C9C9C9;} a:visited.imagelink {color:#636363;} a.imagelink img.auctionimage { border: 2px solid #C9C9C9; } a:visited.imagelink img.auctionimage { border: 2px solid #636363; } </style><center>

RUGGED & RELIABLE AM/FM RADIO WITH MP3 PLAYER INPUT + SD CARD. FULLY SEALED RUBBER FACE TO KEEP DUST & MOISTURE OUT.
WILL WORK ON 12V & 24v.

Dimension : 18.5*8.5*5.5cm Output : 5W-28W (at your requirement ) Standard din size with small body FM/AM rand , LCD display USA/EU function control by panel LCD display/real time clock USB/SD audio line input Waterproof and dustproof front panel : waterproof test :JIS DO203RI standard Dustproof test : JIS DO207FI standard 12v/24v automatic change by radio
PLEASE CHECK OUT MY STORE
STARPOINT AUTO ELEC


PLEASE FEEL FREE TO CONTACT ME WITH ANY QUESTIONS AT jmorgan10@optusnet.com.au
OR CALL / TXT ON 0417552351

PLEASE PAY VIA PAYPAL OR BANK DEPOSIT WITHIN 3 DAYS OF SALE.
TAX INVOICE AVAILABLE ON REQUEST.



I LIKE TO SHIP FAST & MOST ITEMS ARE SHIPPED SAME DAY.
CAN BE PICKED UP FROM BALLARAT.



I AM AN AUTO ELECTRICIAN WITH 21 YEARS EXPERIENCE.
I ONLY SELL ITEMS THAT I WOULD USE MYSELF, FOR MY FAMILY & MY CUSTOMERS.
THEY MUST BE ITEMS OF GOOD QUALITY & A HIGH ELECTRICAL STANDARD.
I OFFER A 100% REFUND ON EVERYTHING I SELL.
IF YOU ARE NOT HAPPY WITH THE PRODUCT OR IT DOESNT SUIT YOUR APPLICATION PLEASE JUST RETURN IT TO ME IN ITS PACKAGING WITHIN 30 DAYS.




<!--FILE NAME:chrome DISPLAY NAME:Chrome CATEGORIES:Generic, Vehicles & Parts, Cell Phones, Computer/Networking, Consumer Electronics COLORS:Blacks, Greys KEYWORDS:metals, chrome, silver, black, metallic, clean, simple, basic-->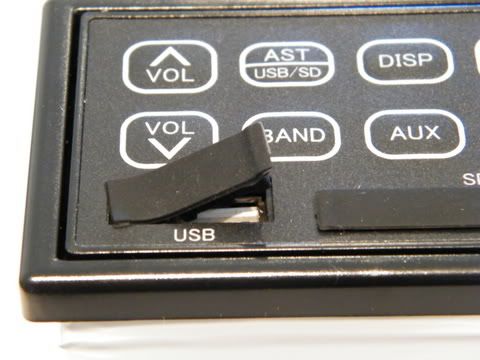 Powered by eBay Turbo Lister
<!--SG INDICATOR START--><!--SG INDICATOR END--><!-- Begin: Sellathon V3.0 --> <!-- End: Sellathon -->